Article: Fall Fashion Trends For 2020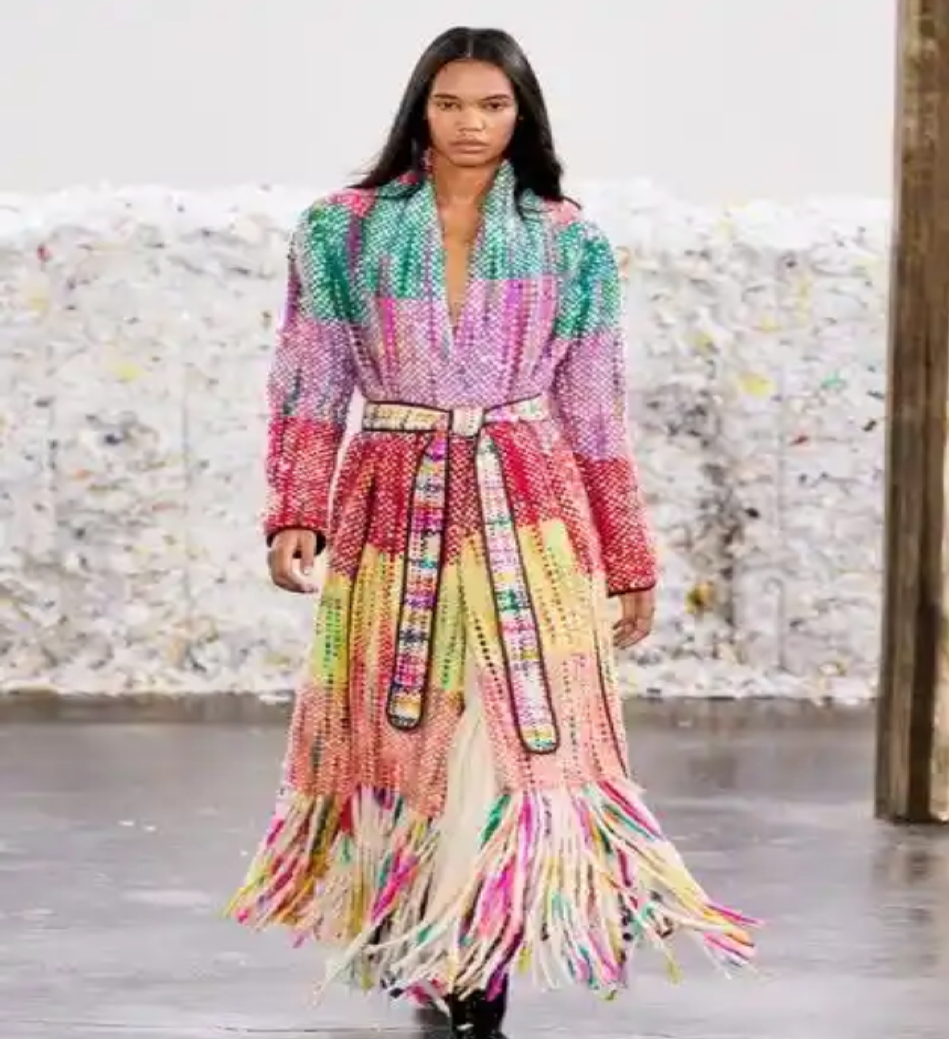 Fall Fashion Trends For 2020
Summer is one of the best times of the year because of its warm sunny nature, but unfortunately, all things have to end - even the good ones.
Now that fall is here; we'll need to swap our summer clothes for ones that offer a little more coverage. Although the weather won't be as pleasurable as we hope, it comes with a new wave of trendy outfits that you can try.
Additionally, these outfits are compatible with your previous summer clothes, so you don't have to empty your wardrobe to look amazing this fall. Keep your knee-high shorts and classy bra top because you'll be needing them this season.
Keep reading to discover the best fashion trends coming up this fall.
The first on our list is the dazzling Caped Crusader; a head-turning outfit where a cape functions as a coat. It's a trend that's become popular even amongst public figures like Michael Kors whose heritage plaid versions fit perfectly for a Cotswold escape. The trend also appeared on Oscar de la Renta whose button-embellished capes were an impressive overlay to tailor-made knee-high dresses. In contrast, Isabel Marant's bohemian capes were several sizes bigger with a classy girdle at the waist.
Professional designers produced this rebellious fashion style to give beauty-conscious women an attractive balance of rebellion and charming femininity. Several fashion enthusiasts dubbed this plaid "happy punk" because it consists of a slinky slip dress with slits (optional) that run-up to the thigh region. You can couple this outfit with your favourite accessories like necklaces and bracelets; however, a choker always seems to do the trick. One piece of this trend that makes it so popular are combat boots that give this dress a look that can only be described as "feminine rebellion".
This Prep School trend was inspired by the tartan patterns that are commonly found in western Scotland. On its first day, this style appeared in shrunken argyle cardigans coupled with baggy jeans and a matching headscarf. The initial combination is undoubtedly breathtaking; however, other fashion-savvy women have tweaked this trend to suit their taste. For example, combine argyle sweaters with a different colored skirts and contrasting sandals. Definitely experiment and see what works for you.
This fall Fashion trend is undoubtedly a head-turner as it consists of numerous patchwork patterns from other fabrics, giving it a never-seen-before look. The concept was introduced by Marni who combined pieces of gorgeous fabrics into a beautiful gown that's a sight for sore eyes.  You can draw inspiration from this idea and experiment with patchwork shirts mixed with shorts, skirts made with different denim fabrics, or a patchwork gown.
There's no problem with going out this fall in an outfit that radiates a metallic shine. You can try out a silver jacket - or button-downs - coupled with any pants or skirt of your choice and a pair of knee-high leather boots that makes you look both casual and professional.
Undoubtedly, the Fringe was a big part of the past season and fortunately for those that rocked it last time, it's here again. However, you can experiment with different fringe styles such as a fringe-trimmed hemline coat with leather boots, or an al over fringe dress with strappy sandals. This isn't a complicated trend to wear, all you need to do is analyze your style and find ways to incorporate it into your wardrobe.
Here's a fall outfit that's perfect for sexy occasions and parties. It transforms ordinary lingerie into an impressive mixing-piece; encouraging women to wear their exotic bras and négligées to outside. One way to go with the trend would be to combine a camisole with latex power pants, or couple mini dresses with extra-large cardigans.
Short suits were a fantastic trend during last spring, and designers have drawn inspiration from that attire to create fall's next outfit: the skirt suit. The suit skirt is Prada's invention, showing off grey blazers made of wool coupled with a matching pencil skirt that is guaranteed to make you the center of attraction. 
VINTAGE PERFECTION
If you're in the mood to try something from the 18th century, then this vintage trend will definitely catch your attention. It requires you to combine several pieces of clothing like a billowing sleeve, ornate lace, frilly high-neck tops, and a full skirt. You'll channel 18th-century wonder.
Designers finally found the right combination of slick gowns/tops, shoes and glitter, bringing back the thrilling days of disco. The first time this style was revealed to the public, it came in a sequin-encrusted midi-dress coupled with glittering Parisian neck-ties. After that, other fashion enthusiasts tweaked the concept and boogied down with sparkling sequin dresses/tops.
So there you have it; ten fashion trends that you can try for fall. Keep a close eye on McKenley Rae for our take on these trends!
In Love & Fashion,
Abi